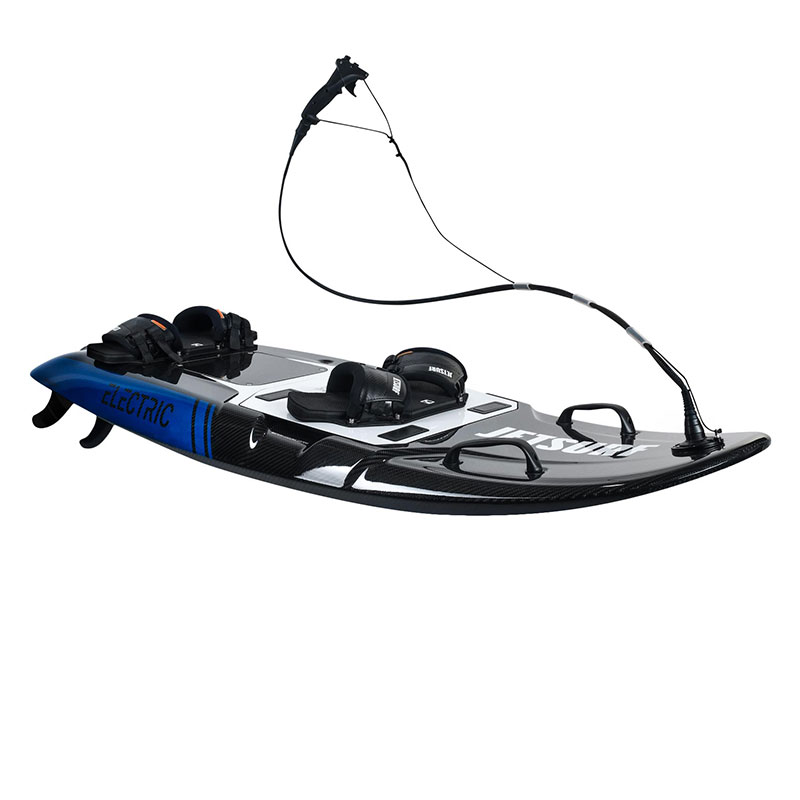 The first-ever fully electric JETSURF board combines JETSURF's top-notch maneuverability with environmental benefits.
The ELECTRIC features are:
Experience
Riding time 25-55 min
Maneuverability
Top speed up to 55 km/h / 34,2 mph
RACE Chassis
Acceleration
JETSURF DNA
Longest riding time on the market.
Most developed safety features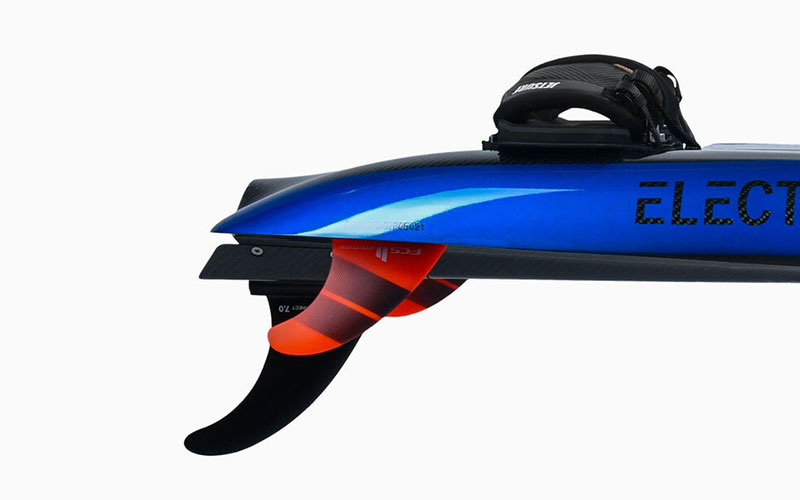 OPTIMAL TURNS
JETSURF boards are available in two different hull shapes. While Sport and Adventure aims on stability in cornering, Race and Race Titanium more curved hulls give enough traction and confidence for faster turning with shorter turning radius.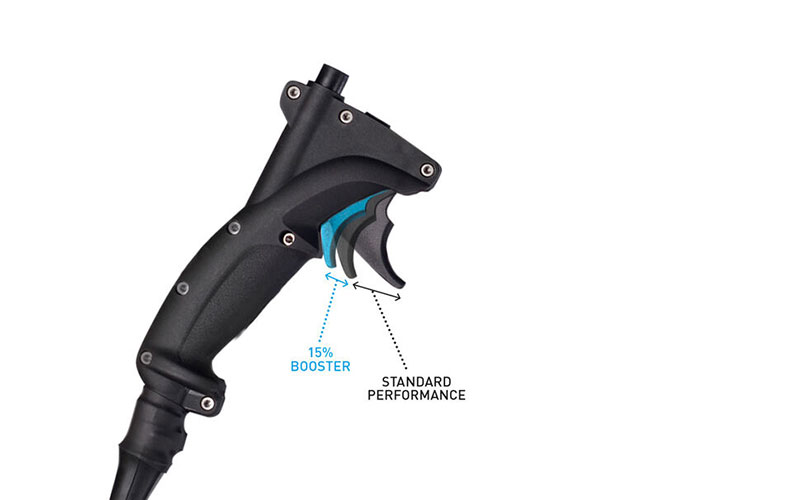 BOOSTER
JETSURF ELECTRIC model was designed to be environmentaly friendly and to keep JETSURF DNA in its riding characteristics. Great weight distribution and fast turning make this fully electric board agile craft to ride. With button on the handle, rider can boost the power and enjoy the speed from turbo effect.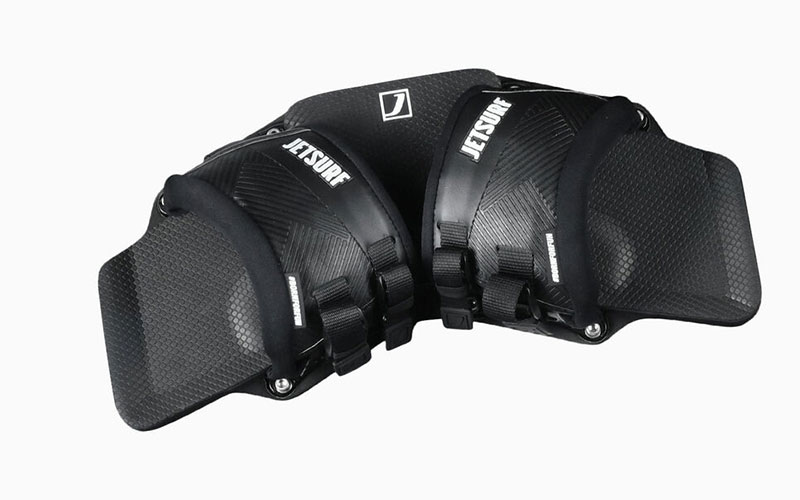 DUAL FOOT BINDINGS
New ergonomic pads and straps will make your ride on JetSurf even more comfortable for your feet. Dual bindings fit for both regular and goofy riders.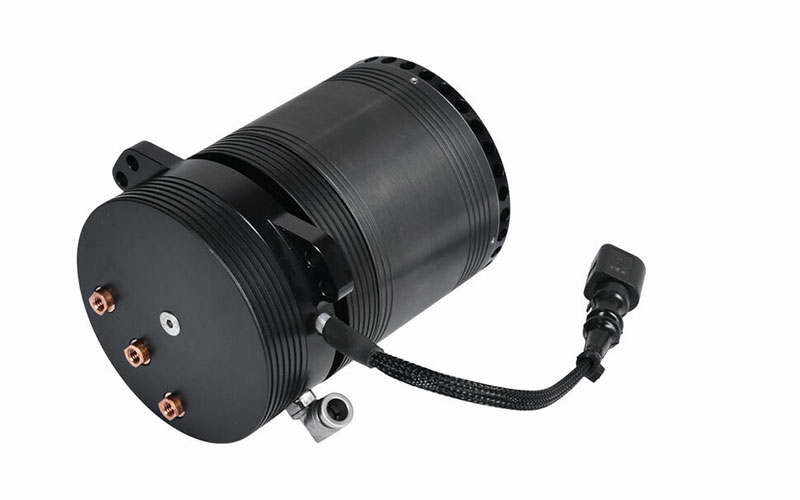 POWER UNIT
The most reliable and powerful electrical engine in the electric powered motorized surfing industry. The highest reliability is ensured by a patented air and water cooling system.
• High-torque BLDC engine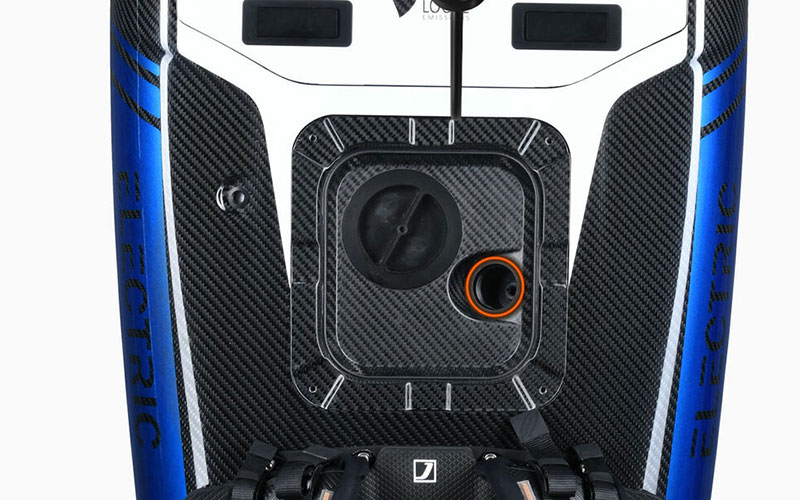 VENTILATION SYSTEM
Water decompression and condensation chamber with GORE-TEX technology membrane eliminates humidity inside the motorized surfboard.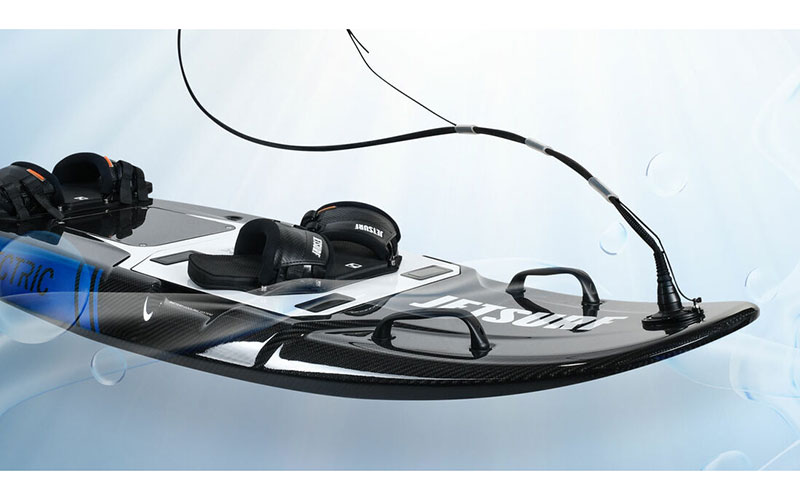 COOLING SYSTEM
Sophisticated cooling system ensures all parts of the power unit are cooled down when in operation to keep the board running at an ideal operating temperature.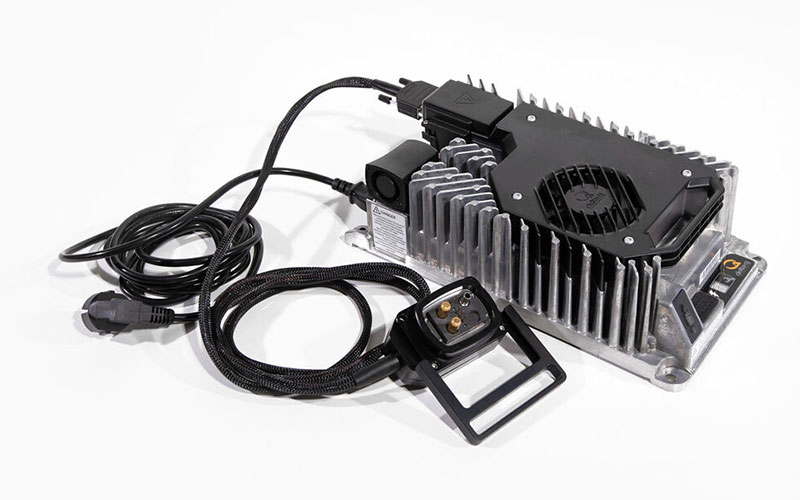 CHARGING
The most sophisticated and safest charger on the market. With an advanced system that constantly analyzes your battery to keep it under control (progressive warning system included).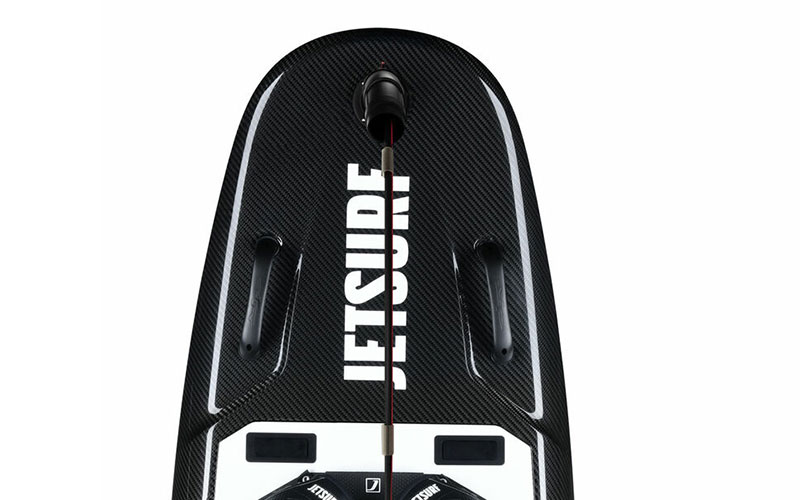 HULL
The Electric model doesn't lose anything from the DNA of JETSURF family. To keep perfect maneuverability and speed in the corners, the JETSURF Electric model is available with full carbon fibre JETSURF Race hull shape.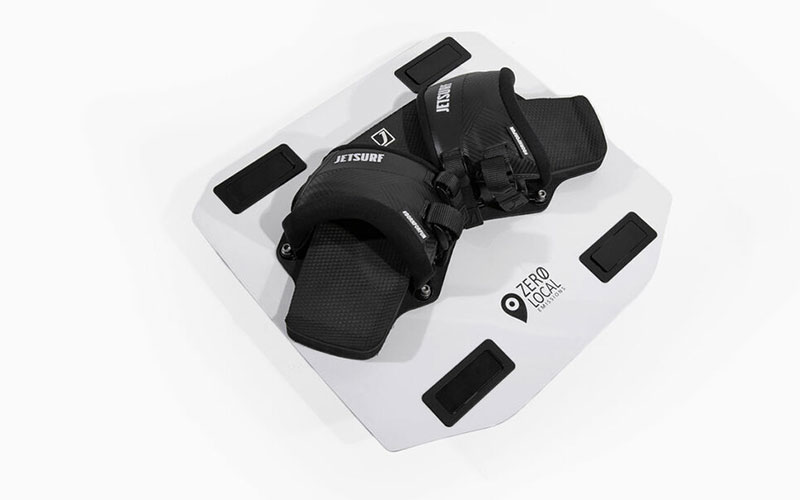 BATTERY PACK
JETSURF Electric model Battery Pack brings battery capacity of  3,1kWh (59 Ah) and charging time of 2,5 hours. This option secures 35 minutes of fun and maximum speed of 50 km/h.

SILENCE
Feel absolutely free riding JETSURF. Electric version of battery powered board is perfectly silent and 100 % emission free. Enjoy your ride wherever you like, ride JETSURF ELECTRIC.
Technical details
DIMENSIONS
Length
1800 mm / 70.87 inches
Width
600 mm / 23.62 inches
Height
150 mm / 5.91 inches
Weight
33,9 kg / 72.5 pounds (battery 18 kg / 39.7 pounds)
Max load
100 kg / 220 pounds
Bindings
Dual foot bindings
DRIVE UNIT
Propulsion system
Jet-Pump direct drive
Racing pump
Carbon fiber; Axial flow; single stage
Racing impeller
Carbon fiber
ENGINE
Type
Electric
Top speed
up to 55 km/h   /   34.2 mph
BATTERY PACK
Battery capacity
3kWh (59 Ah)
Voltage
under 60 V
Battery cooling system
Partly water cooled
| | |
| --- | --- |
| Dimension (L x W x H) | 1800 x 600 x 150 Millimetre |
| Weight | 33.9 Kilogram |